One of Tamlex's strengths as a manufacturer is the ability to react to individual customer requirements. Whether the requirement is for a range of standard products to be delivered direct to a site address or it is for a complete installation kit of bespoke manufactured products Tamlex can and has met this demand.
Modular Flush Screed Trunking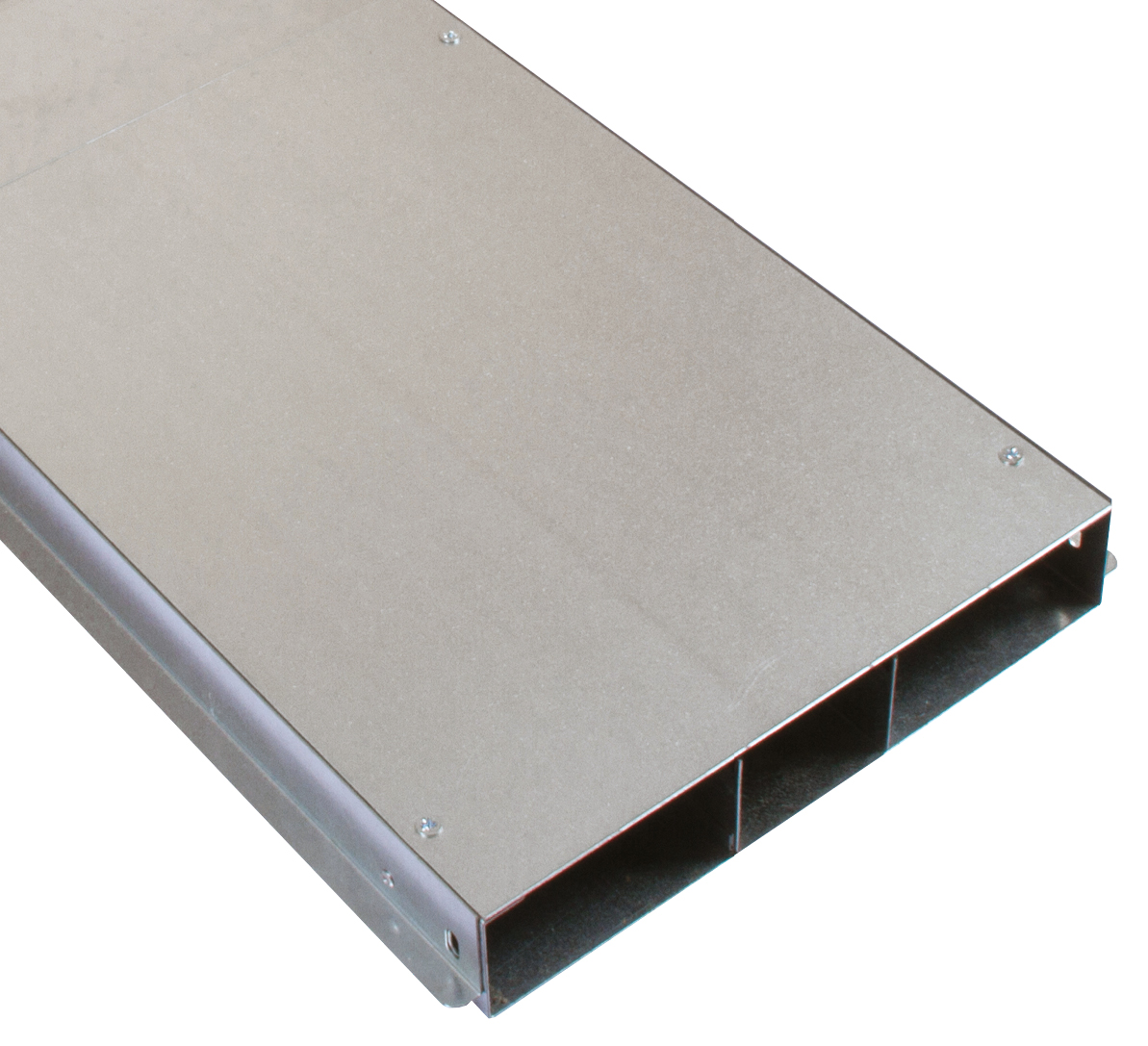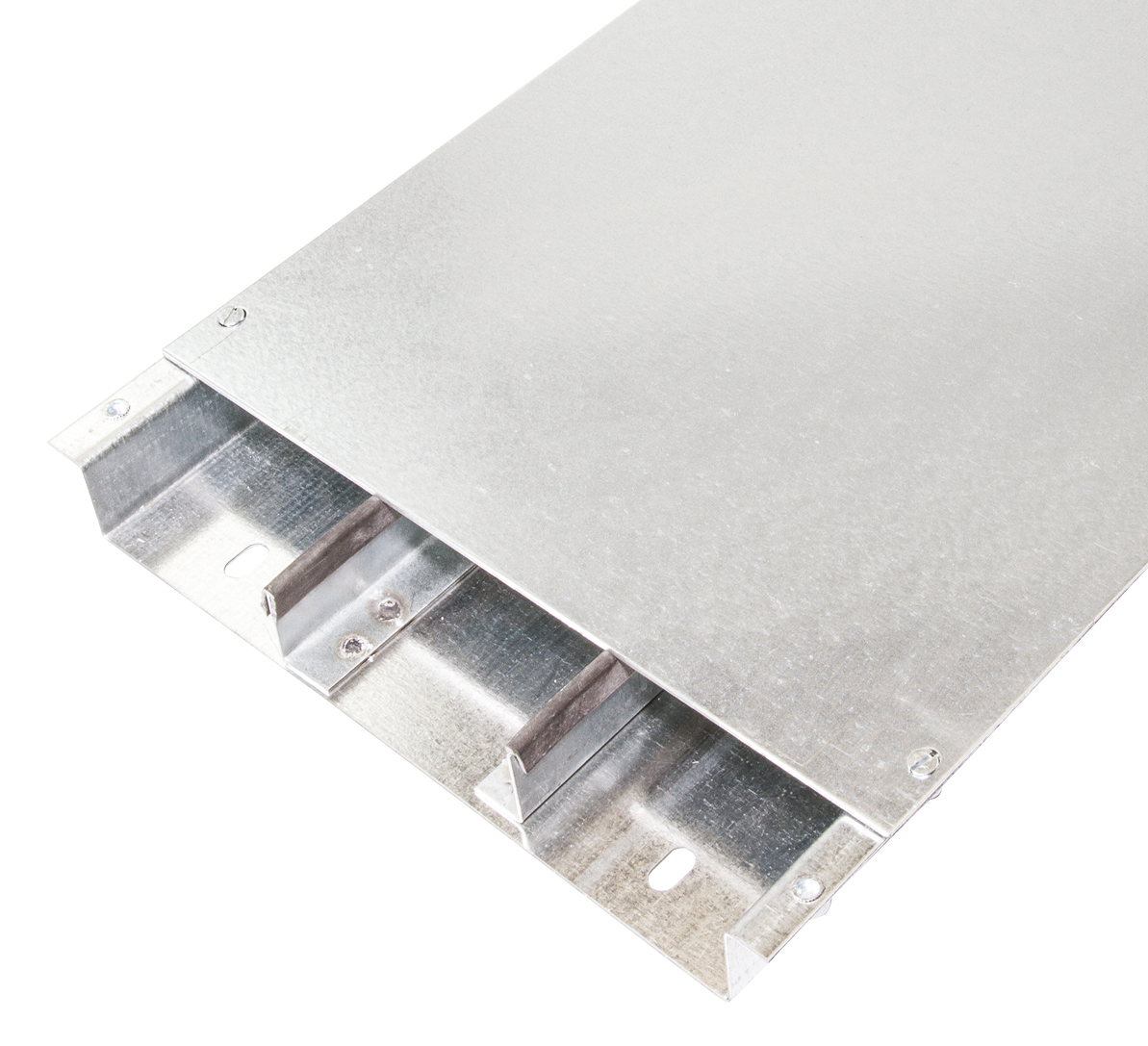 Screed trunking must be installed on a solid foundation and completely supported by a screed ribbon.
Supplied in standard 2 m lengths with 4 x 0.5 m lid sections and joining coupler. Rubber grommet supplied to be site fitted.
2 m length complete with 2 x 1 m lids & coupler. Jacking bolts need to be ordered separately (M6 x 40 mm) Cat. No. TF005.

Modular Flush Screed Cross Section

Flush Screed Cross Section
Modular Trunking Features
Modular Flush Screed Trunking


This innovative and customisable system can be installed in new developments or in an existing installation. Below are some of our installation guidelines that needs to be considered when using this system.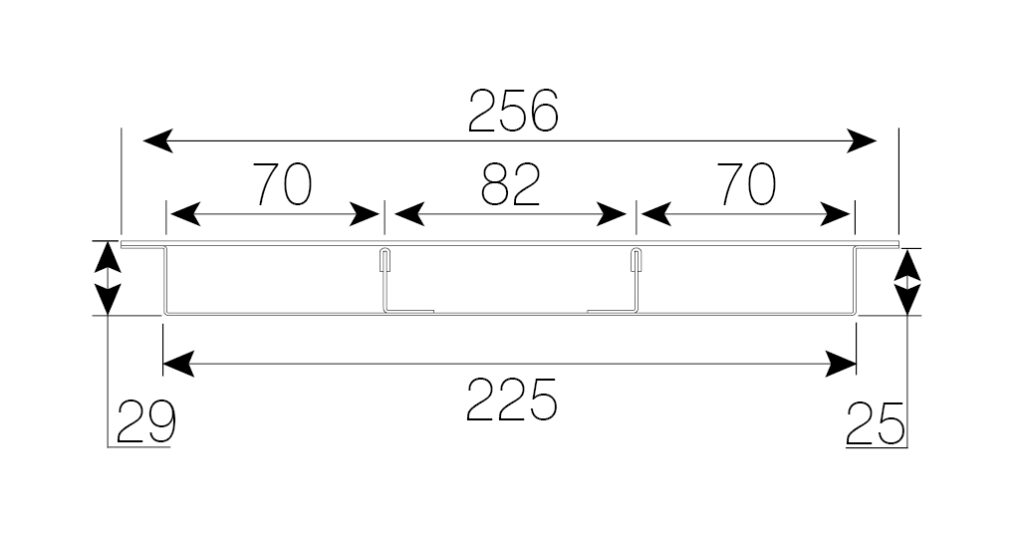 Screed trunking must be fully supported across its complete width. The minimum screed depth is 68 mm. Service boxes should be installed when the trunking is fitted.