Tamlex IP4X trunking is an independently test certified system to allow both new and existing trunking systems achieve this level of protection with the introduction of a unique coupler system which fits over all joints between lengths and standard accessories to deliver a fully compliant solution without the need to buy alternative accessories or fittings.
Tamlex continues to innovate with its enhanced new range of FastConnect basket tray and accessories. Tamlex offers a comprehensive range of basket tray solutions for both power and data installation. The range has been designed to help reduce installation time on-site and therefore save you money. The Tamlex FastConnect basket tray system is quick and easy to assemble with no tools required thanks to its patented removable coupler which adds strength and rigidity.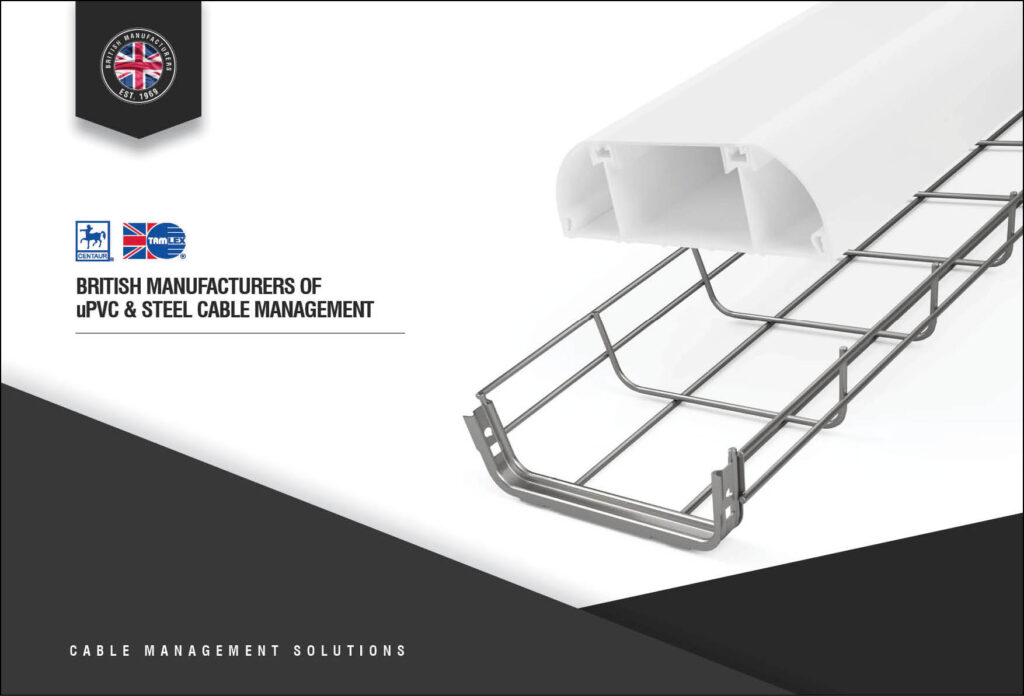 As British manufacturers of cable management products for nearly fifty years, Centaur and Tamlex are uniquely placed in the heart of the UK. The one family ownership has provided security and continuity and permitted total focus upon its customer base throughout the country and beyond.
For your copy of this brochure please contact us:
sales@tamlex.co.uk
01952 586689