BESPOKE STEEL CABLE MANAGEMENT SOLUTIONS
We are a service driven business; that's what our business was built on. We aim to give our clients fantastic prices and quality whilst meeting the tight deadlines required by today's industry. We have a vital edge over our competition with our ability to turn around bespoke products quickly.
This comes from our investment in technology and people, together with robust processes and efficient systems. We're also committed to going that extra mile to deliver high quality on time and exceed customer expectations.
CNC Punching
CNC Design
Power Coated
Spot Welding
Strut Cut to Length
Cutting
Forming
Pressing
Assembly
BESPOKE STEEL CABLE MANAGEMENT SOLUTIONS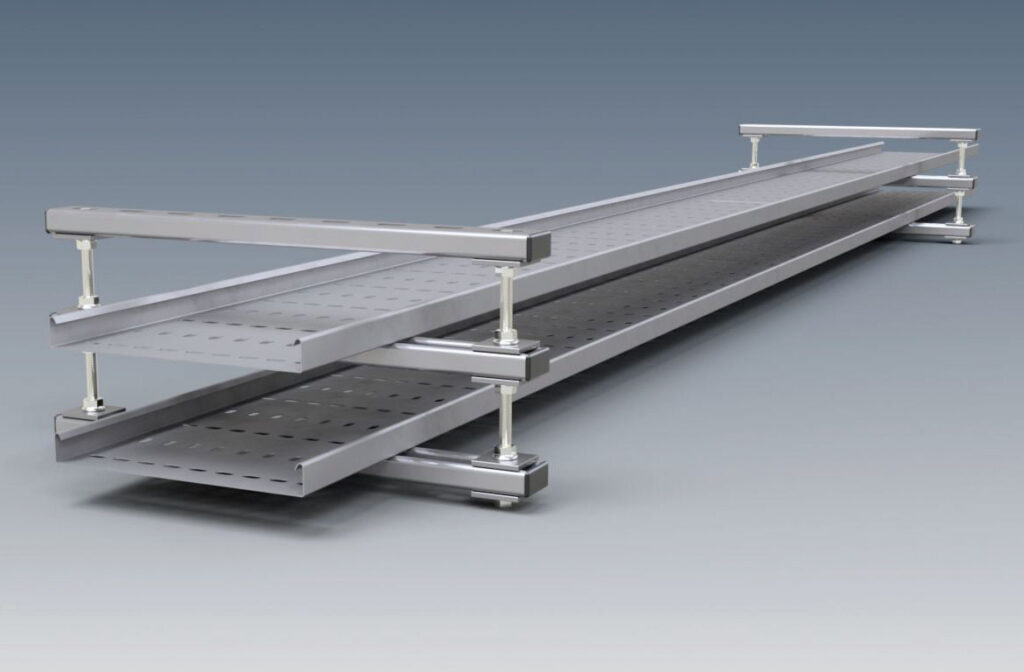 Fed up of cutting strut or making brackets?
Then let us do it for you.
Tamlex have the manufacturing capabilities to offer you a cut to length service or a trapeze bracket using their range of strut framework. Available with a plain and slotted channel or back to back, the rigid construction offers a wide variety of applications.
Bespoke Cable Management Case Studies
Specialist Paint Finishes
Tamlex cable tray in addition to other Tamlex product ranges are available in specific paint finishes required by the customer.
The solid cable tray is available in 25 mm and 50 mm deep and available from 75 mm to 600 mm wide upon request.