Perimeter Trunking Range
Spencer Yates
Tamlex have launched our new range of steel perimeter trunking, currently available in square dado and chamfered skirting profiles. The range has been carefully designed with the installer in mind, offering superior mechanical strength and additional protection against fire, meaning it is an ideal solution for installation in high traffic areas such as hospitals, educational facilities, and public buildings.
The steel construction of both profiles offers the installer peace of mind regarding the safety and protection of the cables laid inside. The strength and durability provide additional protection where required. Tamperproof fixings are also an option when installed in public areas and extra security is needed. The Tamlex perimeter trunking is powder coated white as standard offering a simple yet clean solution for the end-user. The range can also be supplied in other RAL colours as well as in a self-colour galvanised finish for a more industrial look, depending on the style desired.
Both ranges within the perimeter trunking offering are available with a choice of 2 or 3 compartments in 150mm or 200mm high profiles. The 3 compartments can provide effective cable segregation, whereas the 2 compartments offer a more compact and discrete solution. The system has been designed to be quick and easy to fit with pre-pierced fixing holes in the base and to aid the installation further, there are 20mm knockouts every 100mm along the length of the divider to move cables between compartments or into outlet boxes with ease.
The skirting perimeter trunking is intended to be fitted at floor level, therefore the galvanised steel construction will provide the installation with protection against unforeseen damage. The stylish chamfered top edge of the skirting and square design of the dado profile will compliment any interior theme. All profiles are complimented with a range of accessories including tees, bends, outlet plates and modular plates to match the square or chamfered design.
Now we have launched these two perimeter trunking ranges, attention has turned to finalising the last element of the offering. Coming soon from Tamlex will be a steel bench trunking range to further enhance the perimeter trunking profiles. The steel bench trunking with showcase a robust angled system that can be mounted directly on to desks, work benches or fitted under shelves. To compliment this compact 90mm x 90mm product, the system will be fully compatible with UK standard power and data accessories.
Our Telford based manufacturing facility is on hand to support you and your customer with any technical information and answer any questions you may have.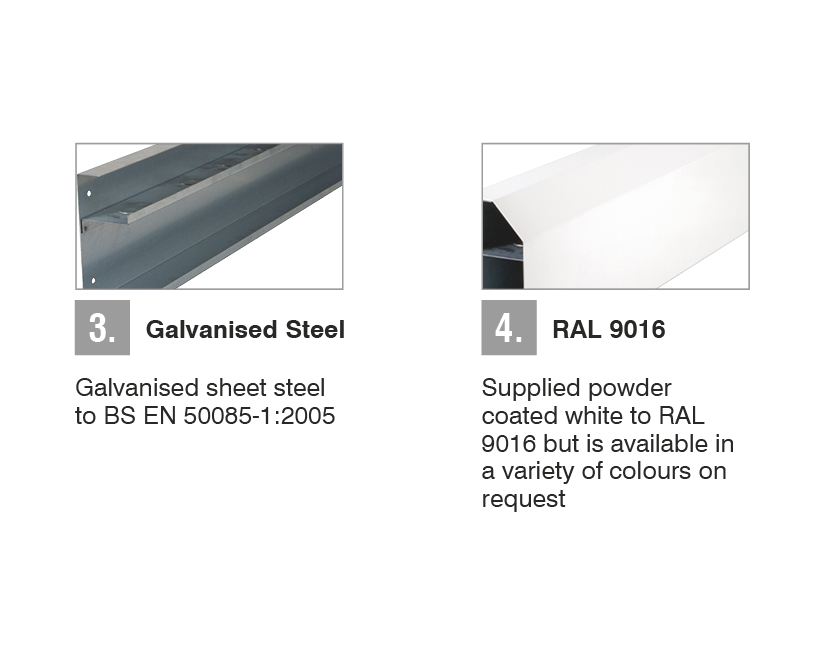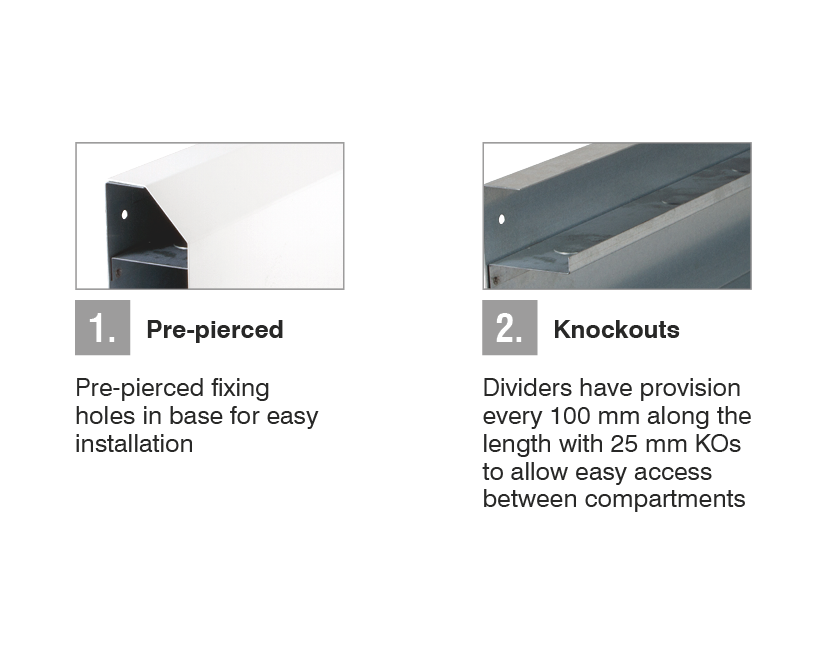 Other News...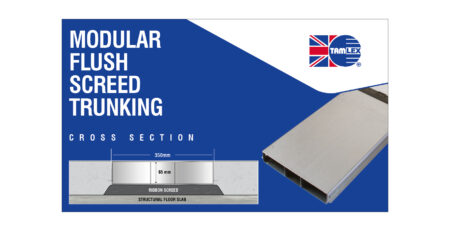 Flush Screed Floor Trunking Tamlex flush screed floor trunking is designed to distribute and provide access to power, voice and... read more